---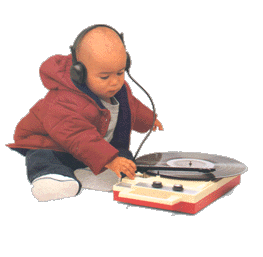 Techno Terrorists:
---
The Techno Terrorists are Matt Drown and Sean Goller. Sean and Matt used to DJ on the radio at WRCT from about 1991-1998. We no longer do that, but are in the proccess of encoding up some of our classic analog archives.

mail with what you think so far, or if you have any specific requests.

The Old Page is available if you are looking for some of our older playlists.
---
MP3 Mix Files from Matt and Sean of the Techno Terrorists
---
Techno Terrorist RADIO SHOWS!

Ok after over 15 years many, we have mp3's of some of our radio shows. The first couple of years were recorded onto the audio tracks of VHS tapes, so they are between 6 and 8 hours long. Later on we switched to using normal cassette tapes, and these are in 45-50 minute chunks.

Please remember these are mastered from FM broadcasts onto analog tapes. All the hiss and FM static is nostalgia, not noise. :)

Local Copies Below, but you can also check out MixCloud for a complete collection!

Fall 1991 - Live from the DMZ

Spring 1992 - Live from our Bass to Yours Summer 1992 - Live from the Deep Subs Fall 1992 - Live: Period
---
CD Series:

---
The cassette series.
This set of mp3's will be directly off of 45 minute mix tapes that we made over time. If I can find dates and/or track listings, I will include that. Also included is who did it, or tag team if more then one of us did it.
TTCAS001 - First in the series as I find tapes and put them down as mp3s. This is mostly progressive house sounding stuff, with the better mixing going on in the start. I have memories of doing this in the old WRCT studio late one evening. (Matt). Download
TTCAS002 - "A Little Feedback" - More housey stuff mixed by Matt. Somehow I forgot that the tape was 45 minutes long, and the last song gets chopped. Track listing available and will be put up shortly. Originally mixed ~6pm on 1 July 1993. Downlad
---
Party Series:

7 April 2001 - SuperMode - Live DJ set in Pittsburgh. Pictures are available. Sound quality is all over the place on this, because I couldn't set the levels while I was mixing. I have a slightly better recording done by the sound engineer that I'm trying to find to put up here. The music taste is Euro Hard House, plus a lot of classics as I hadn't been up in public in a bit, so playing "signature" tunes was what I wanted to do. Download Stream it
25 Sep 1998 - Here is the 4 hours of a party I DJ'd from 11:30pm-3:30am. The mixing is ok, music choice is a lot of different things. It's broken up into three 70 minute and one 30 minute batch. Enjoy.

---
-This page written by Matt
---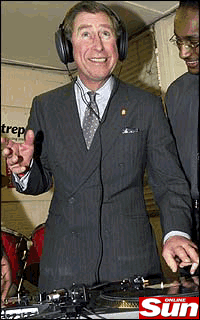 acid party
acid party
today, everyweek, even more frequently
acid party, crucial party, let's have a party
rave, rave, rave, murder
acid party
never mind the politics

it's a better record then the labor ever had at any time
it's a party, it's a party, yes yes yes

the bass goes on
the bass goes on
....

---